SSG has an honor to be the main sponsor of the conference "E-logistics Vietnam ready to take-off" - organized by Vietnam Logistics Business Association which took place in 01.11.2016 at Ho Chi Minh City, with participation of experts in logistics and e-commerce, to dissect current status and trends of e-logistics in Vietnam today.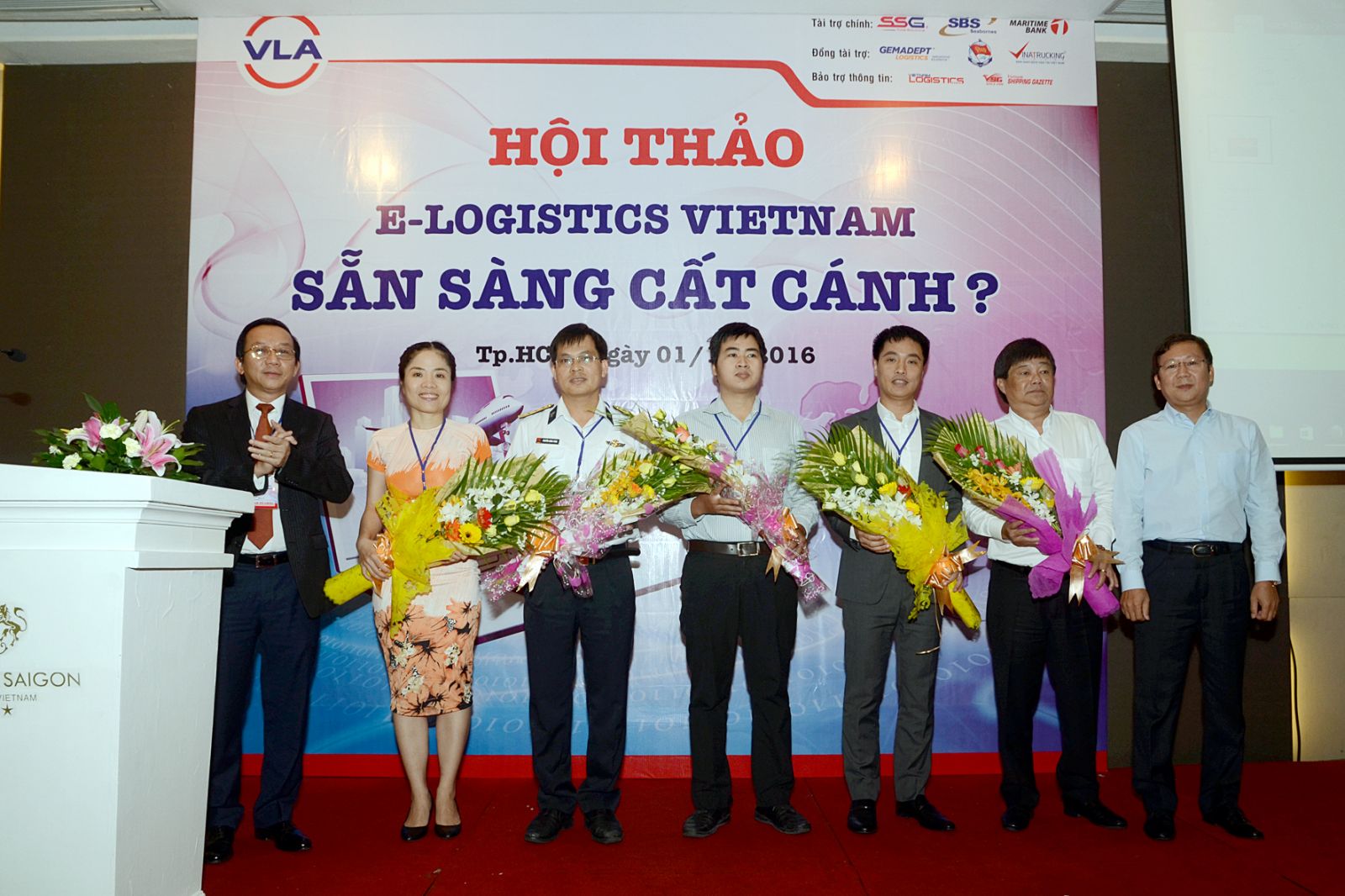 The conference is the very first step in implementing the strategy for the industry toward e-logistics, encouraging businesses within the association to pay more respect to information technology application and advance management model.
At the conference, leading representatives of the industry have reports on "E-commerce market in Vietnam, trends and challenges in e-logistics," "Experience in shipping for e-commerce by logistics company."
Representative from SSG gave a view on Technology Solution for Logistics, an important portion of e-commerce and logistics operation.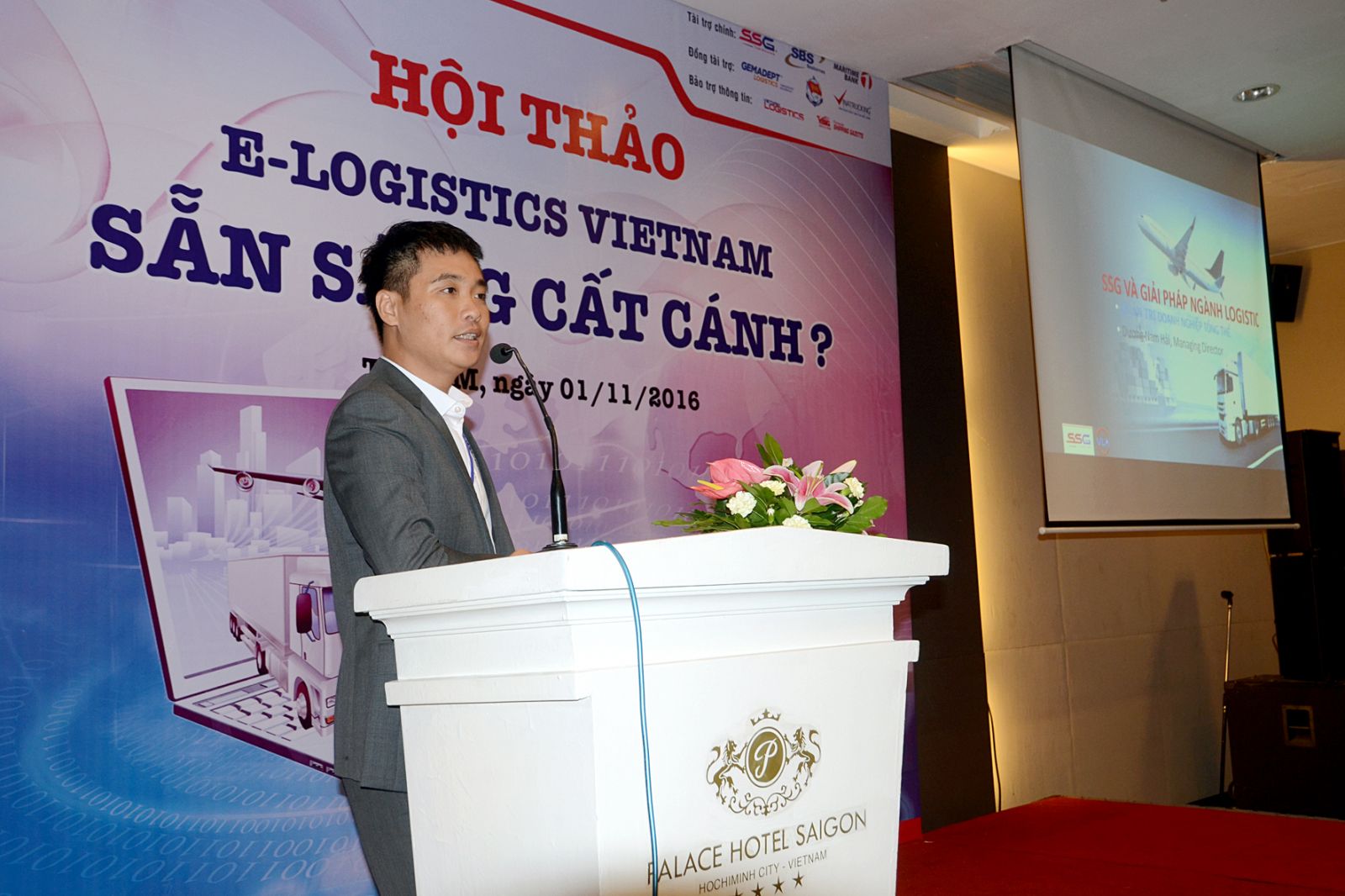 (Mr. Dương Nam Hải - Managing Director of SSG speaks at the conference)
SSG also brings to the conference a proposal on total solution for companies to have general idea about business core on IT platform. From that, businesses may proceed toward the most right choice.
The conference was attracted representatives at management level from logistics companies in HCMC and neighbor provinces. This is one of important initial steps toward a close and effective cooperation between online merchants and logistics providers.