Announcement of the ERP Project for Thien Nam Spinning – November 21, 2016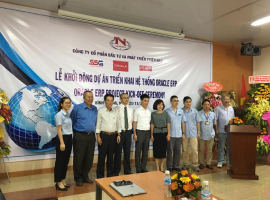 The announcement ceremony of the ERP Project for Thien Nam Spinning has taken place at 14:00, November 21, 2016 in Thien Nam headquarter at Binh An Textile Industrial Park, Binh Duong Province. Thien Nam has chose Oracle E-Business Suite to optimize processes throughout the corporation, construct intelligent report systems to feed leadership in swiftly and efficiently manner. The first phase of project is expected to be accomplished in 12 months.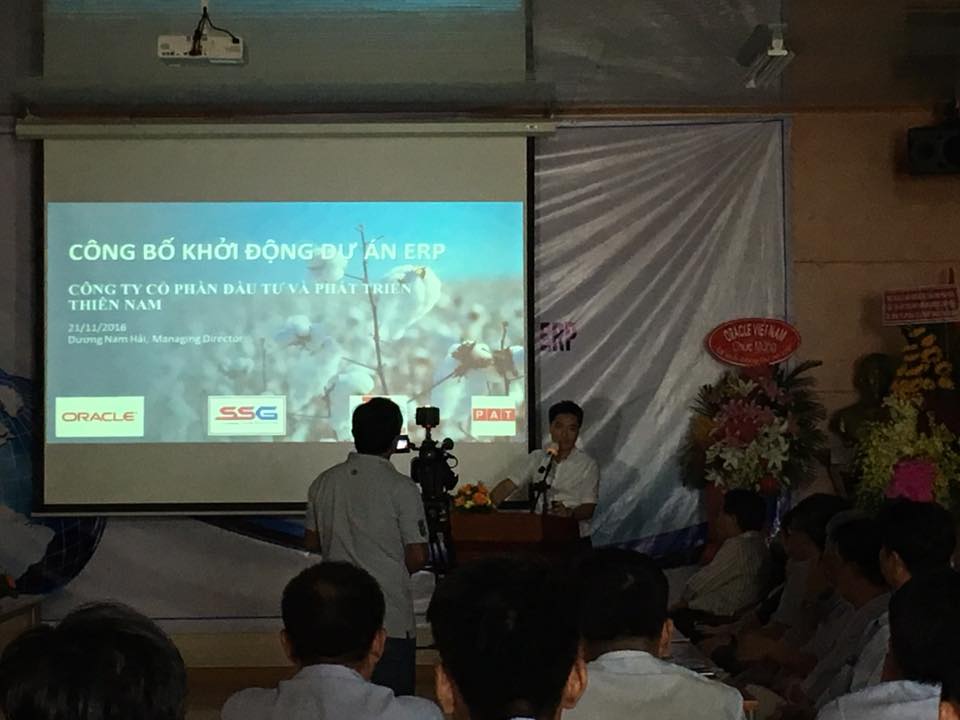 (SSG presents project roadmap in overall)
Thiên Nam JSC is established since 2000, operating in spinning and related materials. Her international market is now expanding to Asian countries such as Korea, China, Turkey, Malaysia, the Philippines, Japan, and Latin American as well. In 15 years of history, the corporation always finds ways to improve productivity and standard to achieve highest quality and stability of products.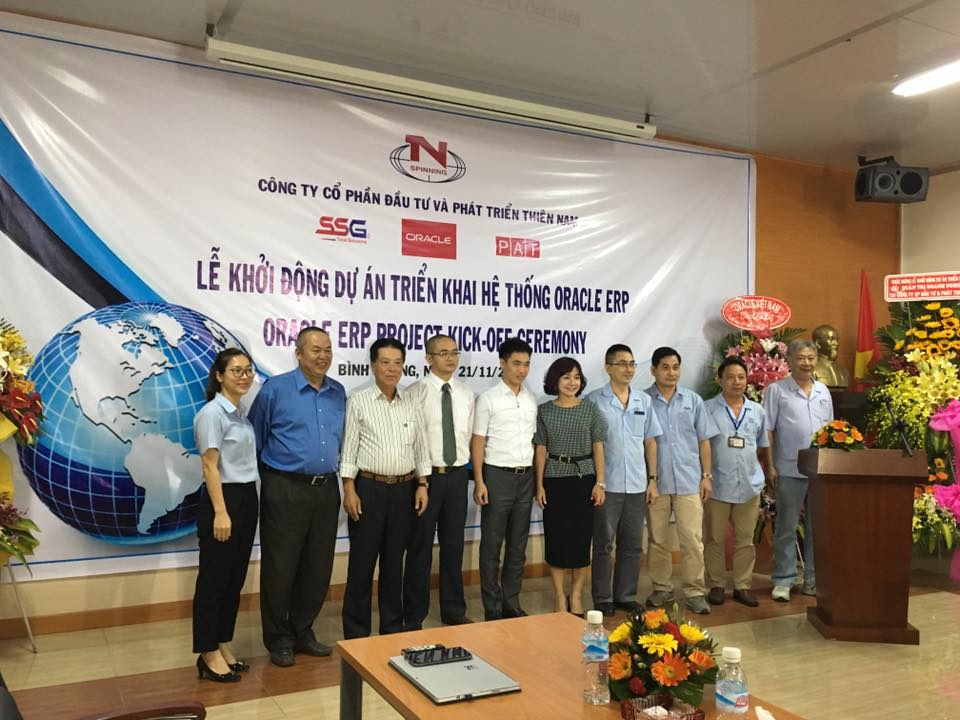 (Thiên Nam, SSG and Oracle in photo session)